An Incredible Vehicle In Every Way: 2018 Hyundai Sonata - For Sale Now in Stamford Near Fairfield, Norwalk, & Greenwich, CT

For many years, drivers have trusted the Hyundai Sonata to get them to and from various locations, across a variety of terrains, through a plethora of weather circumstances. They have trusted the Sonata through thick and thin, and have been continually surprised by its level of workability, reliability, and versatility.
With the 2018 Hyundai Sonata, these features have been pushed into the modern age; this sedan retains the abilities you love it for, while providing you with a variety of modern tools and features that help enhance your comfort, and safety, on the road.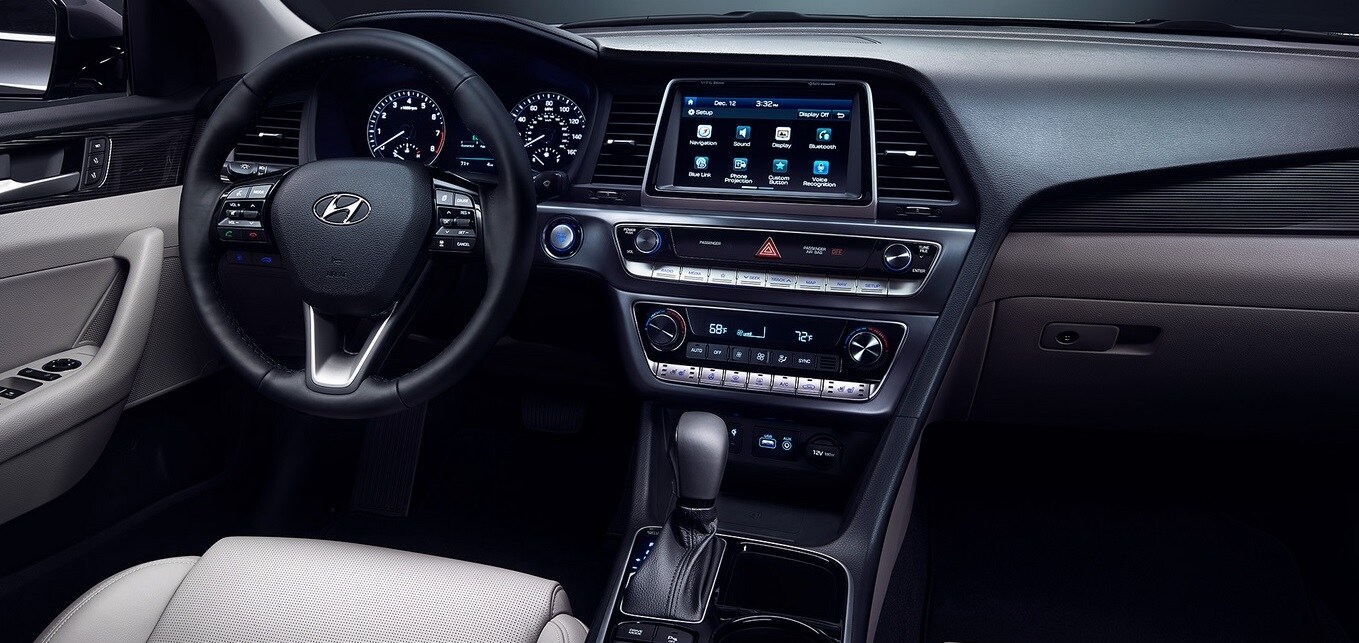 The 2018 Hyundai Sonata Has A Confident Aesthetic & Versatile Abilities
The 2018 Hyundai Sonata is instantly impressive, as it has an extremely confident exterior design. Combining an aerodynamic body -- which helps enhance your efficiency on the road -- with chiseled features and sharp accents, this vehicle is assured, modern, and regal on the road.
It's not just looks with the 2018 Hyundai Sonata, though. It also has a variety of performance abilities that make it attractive to drivers, and set it apart from other vehicles on the road. For instance, the 2018 Hyundai Sonata boasts an incredible 36 highway mpg! How many other vehicles can boast that kind of efficiency? Furthermore, it has a highly versatile 185 horsepower and 178 pound-feet of torque. This helps augment the smooth handling, and easy control, that so many Sonata drivers love, and are used to.
There are also a ton of standard safety features integrated into your driving experience, like blind spot detection with rear-cross traffic alert and lane change assist, electronic stability control, brake assist, a traction control system, and much more!
This just goes to show that the 2018 Hyundai Sonata is modern, reliable, and versatile in a number of ways.

Want to See More of the Hyundai Sonata?
If you would like to learn more about this incredible vehicle, or its features, we invite you to visit us at Stamford Hyundai, located in Stamford, CT. Our team would be happy to help you find a vehicle that is just right for your automotive needs. It is our mission to pair you with your next vehicle at the best rate. Visit our Finance Page to see if you pre-qualify or to learn more about your finance option we have available. You can find our location on our Directions Page or just call us at (866) 819.4014 for more information on our inventory. We look forward to working with you and finding your dream Hyundai.
We proudly serve drivers throughout Fairfield, Norwalk, Greenwich, CT; White Plains, and New Rochelle, NY.
Hours
Monday

9:00AM - 6:00pm

Tuesday

9:00AM - 6:00pm

Wednesday

9:00AM - 6:00pm

Thursday

9:00AM - 6:00pm

Friday

9:00AM - 6:00pm

Saturday

9:00AM - 6:00pm

Sunday

Closed
Make an Inquiry